I am a massive fan of Christmas and everything to do with it; hot chocolate with friends in warm cafes while it is snowing outside, walking around the city looking up at the lit streets and the big, heavily decorated tree at the town square, going into every single Christmas section in all Department stores in London (although we all know Liberty takes the crown), dressing (and stressing) on New Years Eve because you have nothing red to wear, or just nothing at all... The only thing I've never gotten quite exicted about are Christmas Adverts. There have been some beautiful ones here in Spain for the Nougat and the Lottery but this year we've just gone down to the pit where there's no return (I won't even show you the adverts because I am THAT embarrassed). Anyway, when my friend Lizzy (we share ballet-mania together) told me about this year's Baileys advert, I got my hopes up. And it didn't dissapoint.
The spot is directed by Ringan Ledwidge and features the Royal Ballet stars Steven McRae, Thiago Soares and Iana Salenko. The choreography was the work of Benjamin Millepied (Natalie Portman's husband) who also worked in Black Swan. Set designer is Sarah Greenwood (Atonement, Pride & Prejudice)
From the outset, they wanted emotion to drive the story. "What Benjamin and I talked about from the start is that the emotion of the story has always got to be the driving force, and the motivation for what the camera does and what the dancers do" explains Ledwidge.
Millepied is familiar with working in advertising both as a dancer (he appeared in a recent
Air France ad
) and as a choreographer and director. "What I like about the chance of making these short films is you have a very short period of time, a very focused period of time, to be able to tell a story and make everything work, which is an incredible challenge" he says. "Also having the command of what the viewer actually sees; on stage I make work that everyone sees from the audience. Here I can control the image. I think it's one step further into really understading what I do"
Ledwidge also defined how the set and the costumes for the ad would look. "The great think was Ringan had a very strong vision, which was fantastic, his brief was very distinct", says set designer Sarah Greenwood. "There could be something barroque about it", continues Greenwood, "there could be something urban about it, there could be something like a speakeasy about it. It's an amazing after party, or an after-after party".
The style extended naturally into the costumes too, which were designed by Ledwidge's long-time collaborator Rosa Dias. "You've got romance, but interpreted in an urban kind of way" she says of the look they were going for. "It's still very edgy, yet romantic. That's what I tried to do with the girls as well, even Clara's dress, I wanted it to have the romantic, ethereal qualities but also to be torn and distressed. A little bit punk, an element of punkiness".
Girl walks into a bar, locks eyes with boy, they start dancing... and The Mouse King interrupts. A fight breaks and, of course, the girl ends up beating the bad boy and walking away with the girls. Just a casual night out. Anyway, if you hadn't thought of watching
The Nutcracker
this Christmas, I hope this advert sparked your curiosity. In London, you have the
English National Ballet
and, of course,
The Royal Ballet
, each with their own version.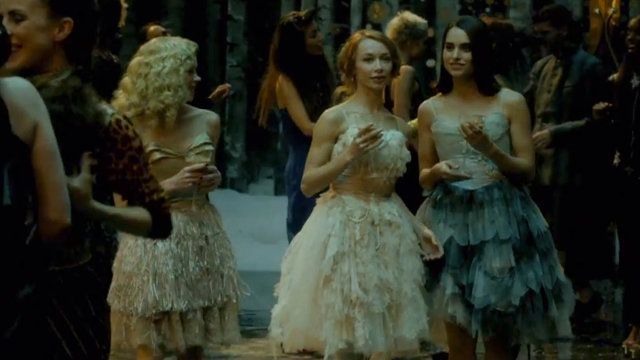 Here is the final advert and a video of the making of.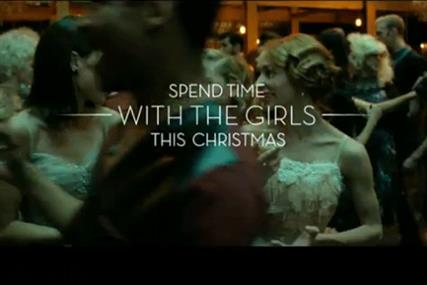 Amen
XOXO